Relief Pitcher Session IPA
RELIEF PITCHER SESSION IPA
Relief Pitcher pours a hazy gold with a white, lacy head. Hallertau Blanc and Centennial hops give bright tropical fruit aromas of mango, passionfruit, and pineapple blended with a hint of cannabis. A bit of bready maltiness and a light, pleasant bitterness leave the beer with a dry finish. Relief Pitcher is the perfect beer to help you finish the game strong!
ABV 4.5%
IBU 25.7

SRM 4.7

OG 11.1°

 
OTHER WAYS TO GET OUR BEER
You can get our beer delivered with DoorDash and UberEats, or visit one of the 2,000+ bars, restaurants and grocery stores in the DMV supporting our brewery.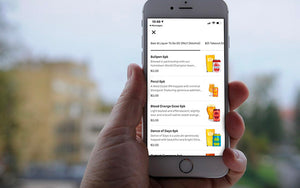 UBEREATS
Now offering our entire draft and canned beer line up when you order delivery from our Ivy City location.
DOORDASH
Get our entire draft beer line up plus delicious pizza from Andy's delivered from our Half Street location.