OPENING DAY VIENNA LAGER
Welcome the Nationals back for another season with Atlas' new Opening Day Lager! This copper-colored lager boasts a nutty toffee flavor with notes of caramel and bread crust. Finishing light and crisp, Opening Day Lager is the perfect start to the 2022 baseball season!
ABV 5.7%
IBU 20.4

SRM 11.0

OG 13.3°

 
OTHER WAYS TO GET OUR BEER
You can get our beer delivered with DoorDash and UberEats, or visit one of the 2,000+ bars, restaurants and grocery stores in the DMV supporting our brewery.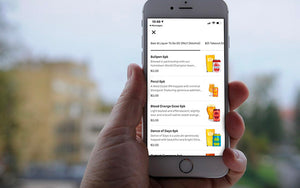 UBEREATS
Now offering our entire draft and canned beer line up when you order delivery from our Ivy City location.
DOORDASH
Get our entire draft beer line up plus delicious pizza from Andy's delivered from our Half Street location.