Night Vision Tmavé Czech Dark Lager – Limited Release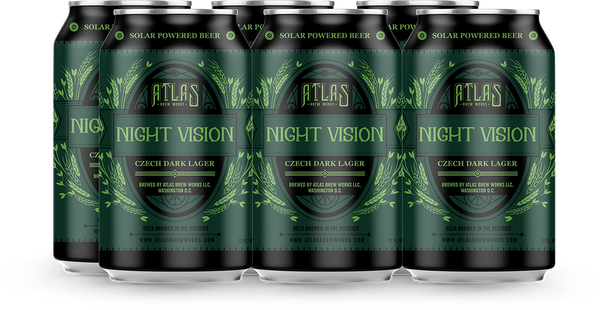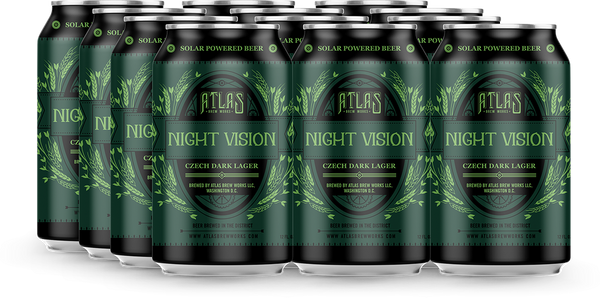 WHEN OUR BREWERS' TASTE AND CUSTOMERS' DELIGHT COMBINE
Its rare when brewers' historic beer style nerdiness and beer fans taste buds sync up, but that's exactly happens with Night Vision! 

NIGHT VISION TMAVĔ CZECH DARK LAGER
It's from the darkest malts that the most eloquent beers are made, and our Tmavé is no exception. Dark in color, yet delicate and drinkable. This balanced lager has classically delicate, earthy aromas and just enough roast to excite your senses. You may have been deceived by this beer's appearance, but clarity often follows the first sip.

OTHER WAYS TO GET OUR BEER
You can get our beer delivered with DoorDash and UberEats, or visit one of the 2,000+ bars, restaurants and grocery stores in the DMV supporting our brewery.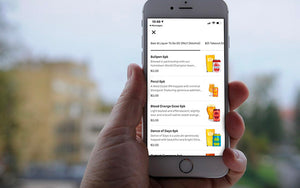 UBEREATS
Now offering our entire draft and canned beer line up when you order delivery from our Ivy City location.
DOORDASH
Get our entire draft beer line up plus delicious pizza from Andy's delivered from our Half Street location.